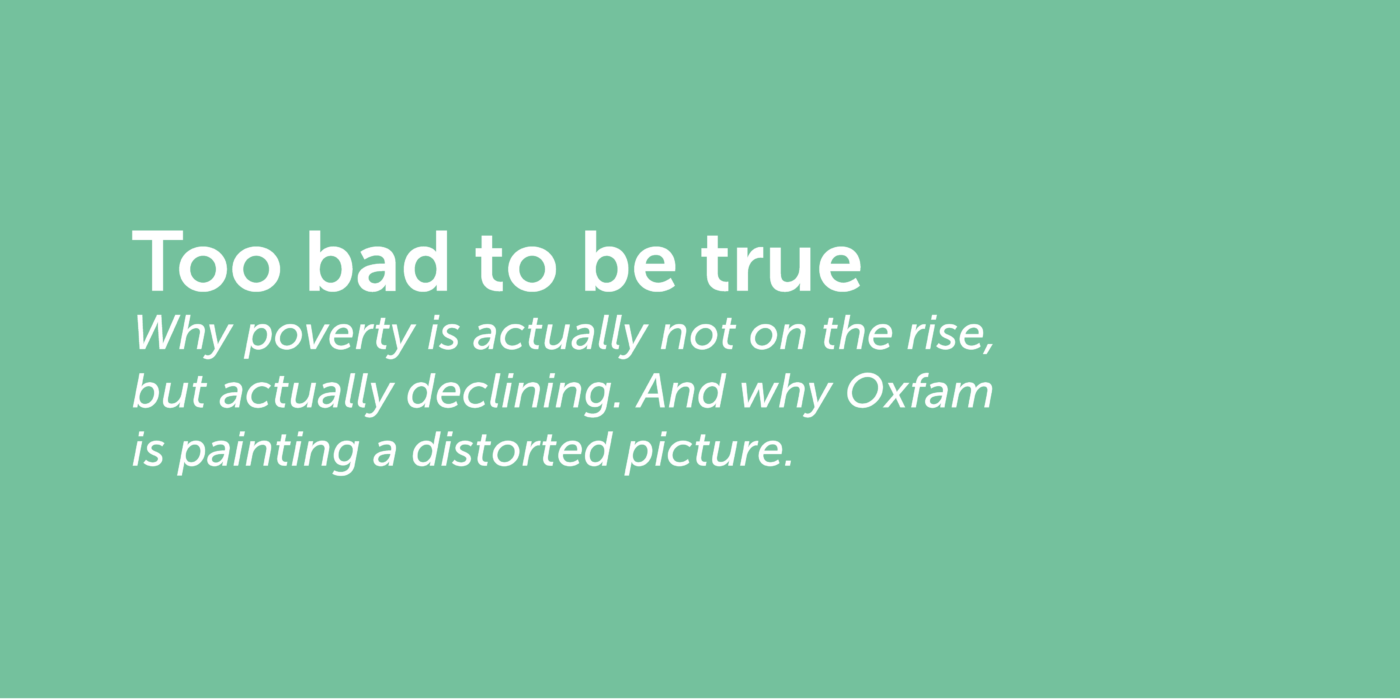 Policy Brief
Why poverty is actually not on the rise, but actually declining. And why Oxfam is painting a distorted picture.
Each year Oxfam publishes a study on global poverty and wealth, in time for the Global Economic Forum. In recent years, the report has been held up as evidence of increasing injustice in the world.
But Oxfam's attention-grabbing juxtapositions do not do sufficient justice to the complexity of the question at hand. Rather than getting to the bottom of the matter, it is painting a distorted picture of conditions in the world.
There are undeniably lots of problems globally, and also in Austria for that matter, with too many people having too little in many cases. But the world is certainly not becoming a more unjust place. The proportion of the global population living in poverty dropped from over 44 percent in 1981 to less than ten percent in 2015.
Instead, there should be a stronger focus on how to enable as many people as possible to share in this prosperity to build up their own wealth.
(This is only a short summary of the full publication in German.)
---
---