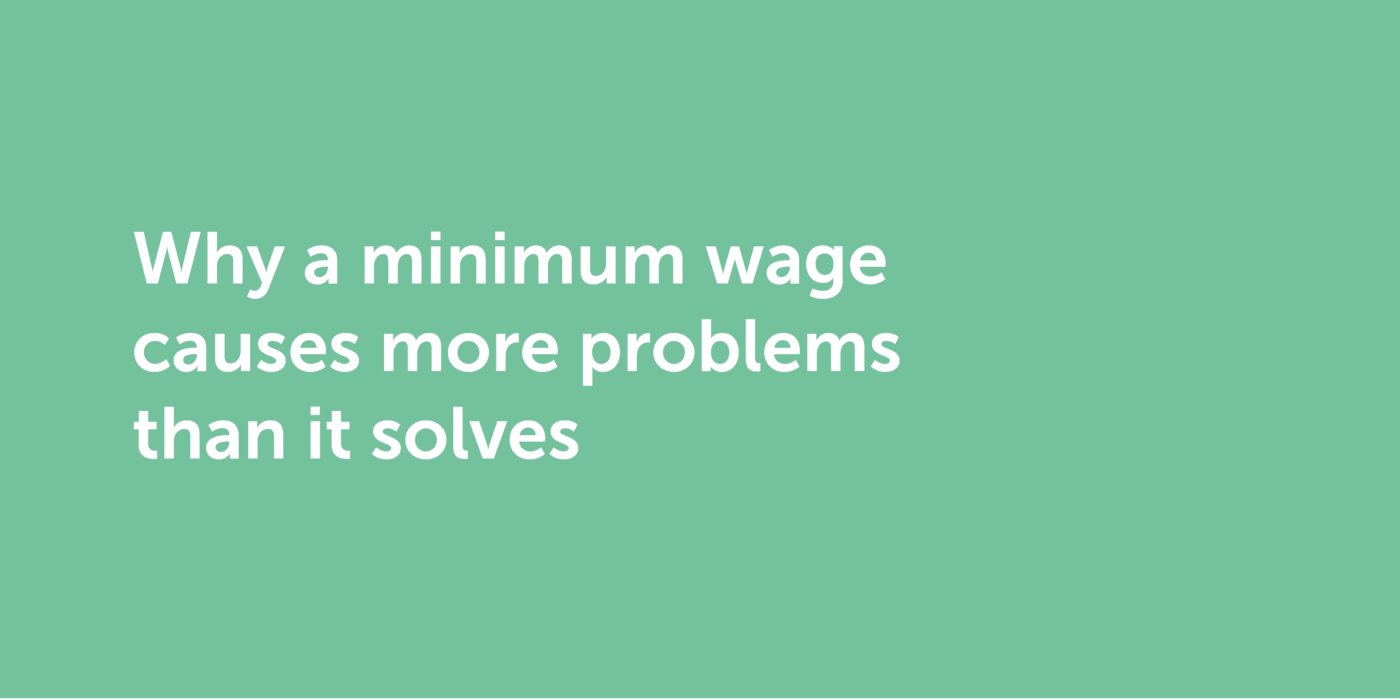 Policy Brief
We have made a conservative estimate of the impact of a gross minimum wage of EUR 1,500 on employment. It covers only seven of a wide range of industries. But this still shows that up to 20,000 jobs would be on the line.
Employees would only partially benefit from the combined EUR 780 million increase in costs and company expenses: 48.6% of that would end up in the government's pocket in the form of social security contributions and income tax, and the remaining 51.4% would go to workers in the shape of higher net salaries. In rounded absolute gures, this would mean EUR 379 million for the state and EUR 401 million for employees.
A minimum wage is too rigid because it removes the option of adapting wages to reflect sluggish economic growth or a crisis in a particular sector. Collective agreements are a better approach, because fewer jobs for less-qualified, young workers are lost.
If the aim is to provide more effective support to families close to the poverty line, lower social security contributions or higher transfer payments for such groups would be a far more efficient solution. And a minimum wage would mean job losses and higher unemployment – the main cause of poverty.
A gross minimum wage of EUR 1,500 would raise consumption by a maximum of 0.2%, so the expectation of higher consumption is more of a hope than reality.
(This is only a short summary of the full publication in German.)
---
---